Web accessibility can be one of those compliance-related topics you might have heard about but have been hesitant to tackle. In 2022, taking a proactive approach toward web accessibility is very important for your company. We have highlighted 10 Ways to Make Your Website More Accessible in 2022 and how a growth marketing agency can get it done for you.
But, what is web accessibility?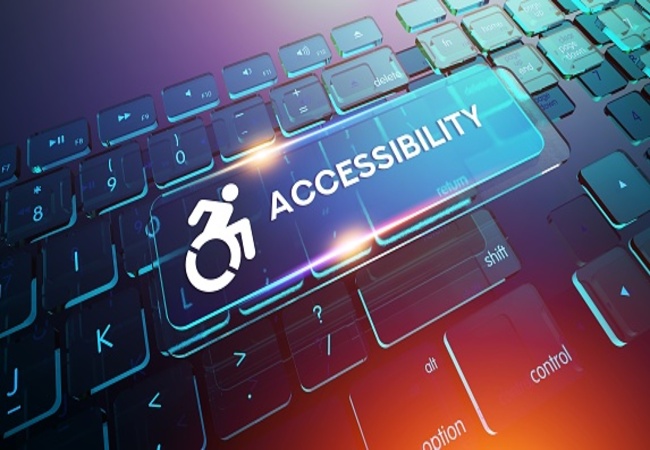 Web accessibility is another aspect of User Experience (UX). It is about making your website content easily accessible and usable by everyone, even users with disabilities. One of the easy examples of making your website more accessible is adding 'Alt' or Alternative Text on all images so the screen readers can read the description for the visually-impaired users. Without Alt Text, the website may not be rewarding for such users, and they won't convert into customers.
Why does web accessibility matter to your company's website?
In today's digital era, websites provide vital information to end-users in their day-to-day life. Websites have become pivotal to executing central processes for industries like e-commerce, healthcare, the private sector, government services, and more. Web accessibility is also a matter of legal compliance. Beyond business reasons, web accessibility is the right thing for a better user experience.
If you're wondering where your website stands for ADA compliance, then digital marketing agency NYC can let you know your accessibility status and make sure your business website meets WCAG 2.0.
How can you make your website more accessible?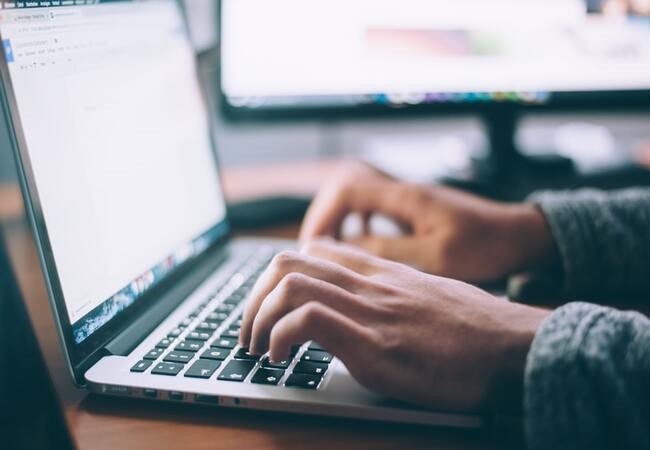 Digital services have seen a sharp rise in demand amid the spread of the COVID-19 pandemic. More of us rely on digital means for everything, and the use of digital services is likely to expand in the future. Thus, the following are 10 ways to make your website more accessible in 2022 – 
#1 Create a keyboard-friendly website
While creating a new website, it is important to develop a website that is fully functional, fast, and entirely navigated by using only the keyboard. A keyboard-friendly website must be a top priority, as many assistive technologies rely on keyboard navigation.
#2 Make all the content easily accessible
It is particularly important for those who want to use dynamic content on their websites. This type of content changes even without reloading the page it is on. Many assistive readers will read the page as it loads for the first time and will not detect any changes in content unless programmed differently. Thus, if you do not want some of your users to miss any new dynamic content, pay attention, and find a proper digital marketing firm for this issue on time.
#3 Add Alt Text to the images you use
Alt text, alt descriptions, alt tags, or alt attributes are all phrases that refer to the detailed description of the image you use on the website. As discussed earlier, Alt text serves as a viable solution for users who would otherwise miss the images on the website.
#4 Make color-related choices smartly   
It is critical to choose color schemes that enable users to distinguish between different elements on the page easily. Moreover, you should avoid using clashing colors that can cause intensive eye strain to your website visitors.
#5 Structure the content with proper headers
It is crucial to use headers properly if you wish to make your website more accessible. Properly structured content helps users to understand it more easily, hence increasing the chances of a greater conversion rate.
#6 Add carefully designed forms for accessibility
If you decide to add your forms for accessibility, contemplate the design ideas in detail. Also, bear in mind to provide comprehensive instructions for your website users, offer information in a way that is clear and easy to understand, and each of the fields created on the website should be clearly labeled and placed adjacent to the respective fields.
#7 Use tables for tabular data only
Tables for tabular data only are very convenient for presenting data to all website visitors, including those who use assistive technology.
#8 Build a website that supports the text resize feature
A website supporting text resize functionality is accessible to every user, including those with various visual impairments. To provide the visitors with the best experience, use relative text sizes, and keep the user scalability on.
#9 Use no automatic media or navigation
Avoid using automatic media files as it can be annoying for many users, including users with screen readers, and can increase the bounce rate. 
#10 Create content carefully
If you wish to make your website more accessible, pay close attention to every minute detail. Keep an eye on the latest findings and the quality of user experience you offer to all your website visitors.
The Takeaway!
So to conclude, hiring a growth marketing agency for web accessibility isn't longer something to be overlooked for a successful digital experience. It will not only impact the way users interact but also the overall experience of your website.