Did you know that Shopify powers over 1.7 million businesses worldwide? With its track record of facilitating over $200 billion in sales since its launch, Shopify has proven to be an effective platform for generating revenue for businesses of all sizes. Furthermore, the availability of over 5,000 Shopify apps in their app store provides businesses with an array of tools and resources to enhance their online stores and streamline operations.
However, to ensure the success of your Shopify store, it is essential to consider a few key factors that can significantly impact its performance. In this blog, we will explore five crucial aspects that will help you lay a solid foundation for your online business and position yourself for long-term success.
1. Craft Your Own Unique Shopify Domain
When you start setting up your Shopify Store, you gain access to a free myshopify.com domain. However, having your custom domain is essential to truly distinguish oneself and make a lasting impression. You can either purchase a domain on your own or seek assistance from a reputable digital marketing agency.
At Mobikasa, we understand the importance of a strong online presence and can help you find and set up the perfect custom domain for your Shopify store. Our team of experts specializes in Shopify design, development and digital marketing services, and we are here to guide and support you every step of the way.
2. Enhance Product Appeal in Your Shopify Store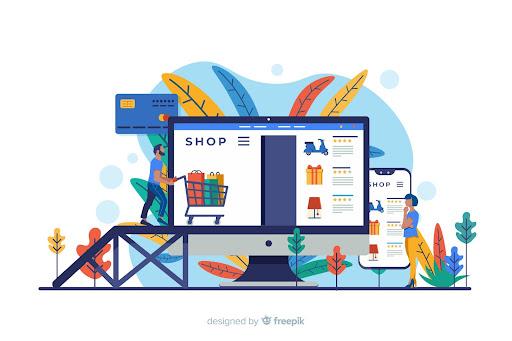 Source: freepik
Once your domain is set up, the next critical step is adding your products and media assets to the Shopify store. Studies have shown that visuals have a lasting impact, with up to 65% information retention.
This highlights the importance of including captivating details such as:
Images of the product

Video files

Assorted stock images for selection

Branded graphic patterns

Stylesheets
 By incorporating these elements, you can significantly increase the chances of making a purchase.
3. Mobile First  Approach
Shopify offers the advantage of optimizing your website for mobile devices. It's crucial to fine-tune your settings to ensure excellent appearance and performance on mobile platforms.  It is advisable to conduct multiple site speed tests using platforms such as Google Page Speed and checking if there are any broken links.
Apart from site speed, consider optimizing images and CTA placement, minimizing pop-ups, and ensuring compatibility across different browsers. Feedback from a UI/UX designer can provide valuable insights for improving the overall mobile user experience. By prioritizing mobile optimization, you can fully leverage Shopify's potential and cater to the increasing number of mobile shoppers.
4. Ensure a Seamless Payment Experience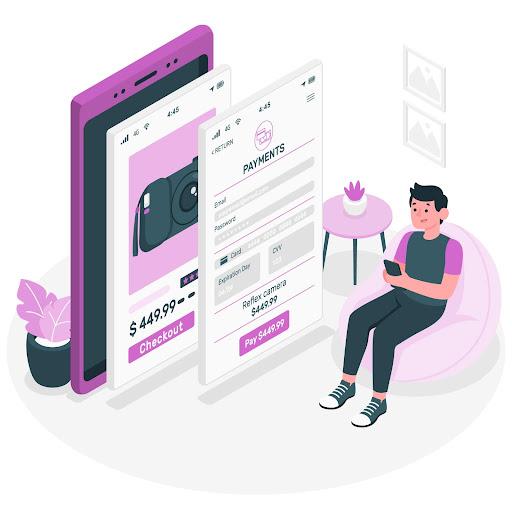 Source: freepik
When it comes to running a successful Shopify or e-commerce store, one of the key factors that can make or break customer satisfaction is the payment experience. Ensuring a seamless payment experience is crucial for building trust, increasing conversions, and fostering customer loyalty.
Before launch, testing the payment gateway from the customers' perspective is crucial. A slow or complicated payment process can result in many abandoned transactions. Shopify provides a "test mode" through Shopify Payments to tackle this issue. Activating this mode enables you to simulate transactions without processing real credit card payments or local payment systems.
To boost conversion rates on your Shopify store, consider utilizing fast checkout apps such as Shop Pay, Klarna, Afterpay, etc.  Such apps also provide flexible payment options to customers, enhancing their purchasing power and encouraging them to buy now and pay later.
5. Integrate Effective Marketing Strategies
 To enhance your Shopify store's visibility, building and promoting its links is crucial. However, it's not enough to rely solely on link-building. Consistently investing effort into your SEO strategy from the very beginning is vital for long-term success. By adopting a proactive approach to SEO, you can optimize your store's structure, content, and metadata to ensure that search engines like Google can effectively index and make your site more accessible to users.
To Sum It Up
Before building your Shopify store, it's essential to consider these five key factors that will contribute to its success. Creating a Shopify store is not a one-time task; it's an ongoing process that demands continuous analysis, optimization, and adaptation to thrive in the ever-evolving e-commerce landscape. Therefore, take the necessary time and effort to meticulously set up your Shopify store, prioritizing these factors to establish a solid foundation.
If you're ready to get started on Shopify and need assistance, feel free to reach out to us. We offer solutions for designing and developing your store quickly, along with marketing and business strategies to support your brand throughout its growth.