Did you know that plagiarizing your content can have some of the most negative effects on the health of your blog and website altogether, if not checked in time?
Google is able to detect plagiarized content and it is something that's really frowned upon so you might want to keep the copy-paste to a minimum if you want to get the most out of your content.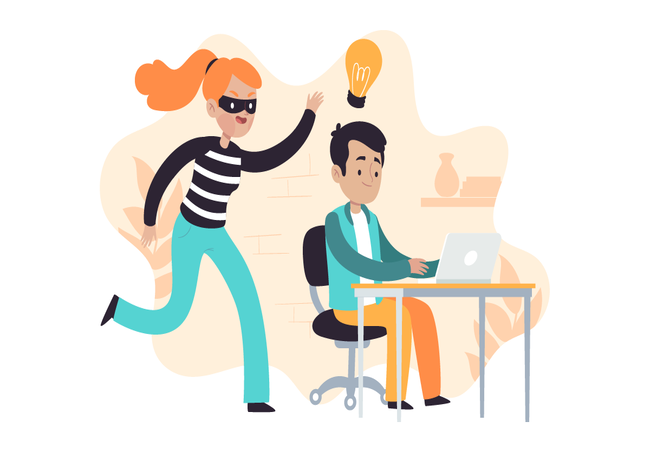 Any respectable digital marketing firm will take all necessary steps to curb this problem on their end and hence working with a qualified growth marketing agency becomes all the more important. Since content is an integral part of Search Engine Optimization, any SEO agency will ensure that their content is mostly original; curated, and constructed in a way that is not only free of plagiarism but also serves the purpose of delivering some information that is helpful to the reader or visitor.
Is self-plagiarism still considered to be ethically incorrect?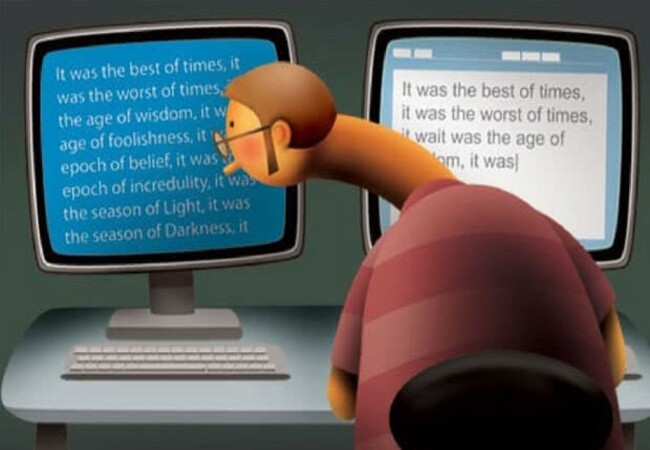 Many individuals may be perplexed by the term "self-plagiarism." After all, if you are the creator of a piece of content, how can it be deemed plagiarism if you chose to reuse or rephrase it? Right? Shouldn't you be free to utilize your own work any way you see fit? Well, not quite
Self-plagiarism, often known as "reuse", "recycling fraud", or "duplicate publishing", is the act of re-purposing one's own written material, (this is where things get spicy) without properly attributing it by mentioning the source text. The ethical and legal dilemma of self-plagiarism spans across several industries and vocations but is most apparent in an academic atmosphere.
Self-plagiarism might potentially have serious legal consequences. In certain circumstances, the original owner's copyright to a previously published work has been transferred. This implies that if the original owner repurposes their previous work, they are infringing on their copyright and can be held legally liable for such conduct.
It is in fact true that self-plagiarism isn't as clear-cut as ordinary plagiarism; there are a number of ongoing discussions regarding the limits of reuse, walking on the thin line of plagiarized vs. a completely original piece of content. However, whether from an ethical, intellectual, or legal standpoint, individuals should always offer acknowledgment, whether the work is by another author or their own. Because there is always the possibility of inadvertent duplicate publishing for a person or institution that publishes on a regular basis.
How prevalent is the problem of plagiarism in SEO?
As a general rule of thumb, it is the job of an SEO expert to keep fresh content coming in in a routine manner. Many times when this becomes a burden or an overwhelming task for SEO professionals and they resort to simply recycling or revamping content to make ends meet. But this can have a devastating effect on traffic since search engines like Google deem it necessary to publish original content in a timely manner for the purpose of maintaining relevance.
Many international SEO agencies and personnel lack a good English language foundation and must rely on plagiarism because they are unable to properly produce the content themselves which is really a disadvantage in their case and one may even empathize with their situation.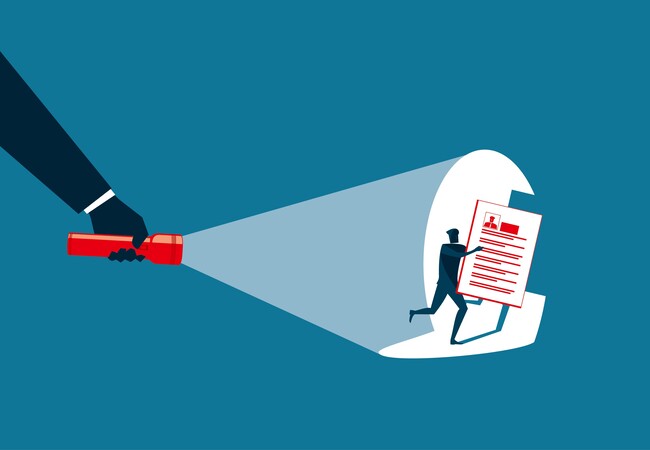 It is critical for a major SEO agency that hires or outsources a number of writers to meet the demands of their clients to ensure that the material provided is original. Plagiarized SEO articles might jeopardize a company's reputation and their attempts to develop original content for a website as well as undermine the professional credibility of an SEO agency.
It's only natural that SEO companies and individual SEO professionals verify their articles for duplicate material before distributing them. It is also in an SEO professional's best interests to ensure that no one else is plagiarizing their unique material.
If that wasn't convincing enough for you here are a few reasons why one must avoid plagiarism at all costs:
Avoid being penalized by search engines.
If your site has been punished, your ranked pages in SERPs may have vanished, or your ranking for your targeted keywords may have plummeted substantially. Your target audience will be unable to locate you if you receive a Google penalty.
Google can readily detect copied material on your site, with the same impact as a penalty: a drop in your website's ranks. For a variety of reasons, plagiarized material will lower your SEO rating. Your website will not rank as a result of the Google penalty.
Plagiarized material not only consumes Google's crawl budget, but it also inhibits previously indexed pages from showing in SERPs. On Google, plagiarized content is frowned upon.
To put it another way, when crawlers discover stolen material on your website, they go straight to the most relevant page. When only one page of a website is indexed and shown on SERPs instead of five, the website's visibility is diluted.
Although plagiarism does not legally result in a penalty, it can nonetheless have a detrimental influence on search engine rankings. When there are many versions of the same information on the Internet, search engines might struggle to decide which version is more relevant for a search query, as Google refers to them as "appreciably similar." So, in order to resolve this SEO ranking issue, plagiarism must be avoided.
Maintain the image of your company.
If we haven't made it absolutely clear by now, your brand's reputation will be harmed by plagiarized material. Every month, 70 million pieces of information are posted to the Internet, making it incredibly tough for any little or major business website to establish a name in the online world. When a company wants to establish a positive online image, it concentrates on providing real products and services, developing unique content, and evaluating the advantages of its website. This procedure necessitates individuality. Plagiarism may permanently harm a website's reputation, as well as its search engine optimization.
Search engines won't rank your page
When someone tries to add plagiarized data to a website nowadays, search engines are alerted. They also know when and where it was initially published, as well as who first published it and when it was first published.
This method aids them in selecting which version of each piece of material is the best. Search engines will crawl the version that initially appeared on a high-ranking, high-authority domain and disregard yours. Perhaps your website's material was created by someone else, and you're not sure if it's plagiarized or not. In this scenario, you can use a plagiarism checker to see if the text is plagiarized.
There are a number of plagiarism checkers available online, and you must choose the finest one in order to get an accurate result. Most content authors use one or more of the following plagiarism checkers:
Copyscape is a high-end plagiarism detector but a great one nonetheless.

Pre-post SEO is ideal for detecting paraphrased and word-for-word material.

Edit pad is 100% free, requires no registration, and produces accurate results.
If you are an up-and-coming digital creator and or business, you will want original high-quality content and a curated SEO plan to help make the best of your marketing efforts. Our SEO team at Mobikasa is more than qualified to assist you in the process and or help take your reach to the next level thereby increasing exposure to help get you out there.
Leave a comment below and we will be sure to address your queries as soon as possible.