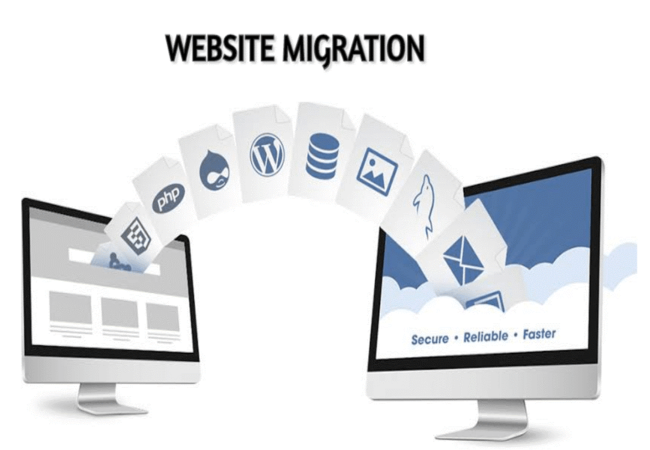 Are you tired of seeing no results on the content management system you are currently using? Have you received reviews that are making you reconsider your decision to stay with your current CMS? Perhaps it is time to migrate your website to a platform that is better suited to tend to your needs.
What is Website Migration?
A website migration is a procedure that involves changing the setup or technology of a website. Simple updates are not considered a site migration since migration entails significant changes to the website's platform, structure, content, location, and or style.
Although transferring a website may be a problem-solving need, it invariably entails a number of hazards, ranging from losing search engine rankings to deleting whole sections of your website.
A website migration is defined as any occurrence that alters a website in such a way that it affects its visibility in search results. Moving the site to a new domain, altering the structure and appearance, and adding new content are all examples of these activities.
Website transfer is a difficult task that requires a compelling cause to do so and hence if you do decide to migrate your website you must keep in mind that it can turn out to be a pretty time taking and cumbersome process. Undoing all this work can be a real pain in the neck too so make sure you know what you want before you migrate.
How does a website migration affect search results?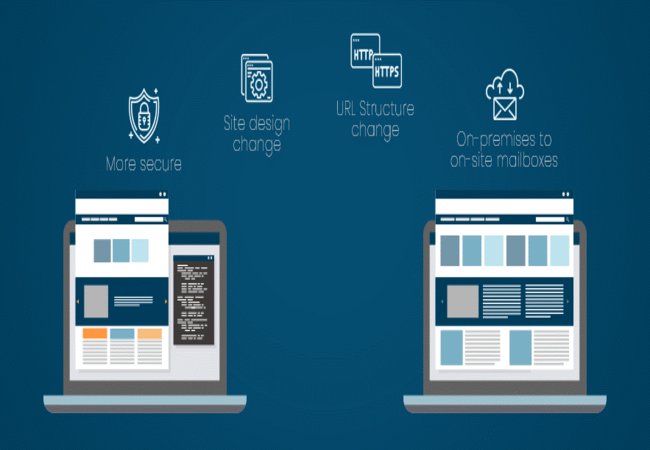 What is the impact of a website move on search results?
Because of search engine optimization, your website relocation may have an influence on your visibility in search results (SEO). SEO (search engine optimization) is a method for improving your website's exposure (or placement) in search results by optimizing it for both search engines and people, such as by making it quick and mobile-friendly with the help of keyword optimization and other methods.
When you make a significant change to your website, such as switching to a new domain name, it might have an impact on how search engines see it. If customers can't perceive the link between your old and new domain names, such as through redirects, it will affect your search engine rankings and may severely affect your overall website performance.
The lower your rating, the lesser the traffic you will get on your page. Businesses must maintain a high ranking in search results since the first five results receive 68 percent of all clicks. You won't receive any traffic, leads, or sales if you don't do it right.
A website migration is necessary if your company wishes to:
Change the structure, navigation, or style of your website.

Implement a new content management system (CMS)

Convert your website from HTTP to HTTPS.

Change to a new server

Transfer your website to a new domain name.
Even though it's a large endeavor, it usually makes sense for your firm to proceed with a website transfer. A new web design, a secure website, or an on-brand domain name may all have an influence on your company's online performance.
Therefore a website migration plan is critical to a company's success.
What could be the need for a website migration?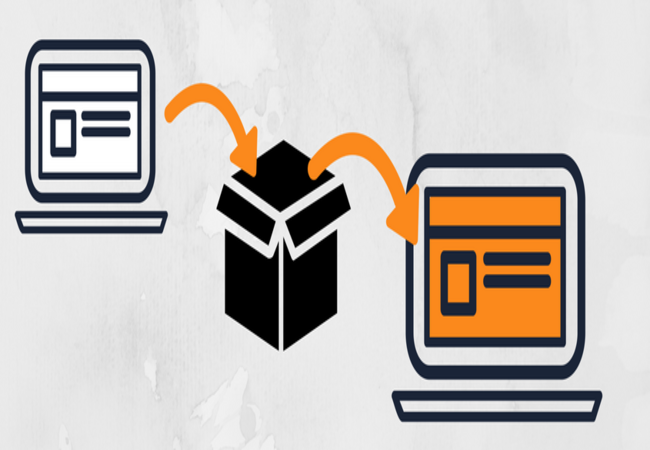 There are and could be many reasons why one may decide to finally migrate to a different platform but here are the most common causes of migration:
Changing the structure, navigation, or design of your website
Redesigning your website is not something you should undertake on the spur of the moment. If you believe your conversions or sales are suffering as a result of the appearance of your site or the customer experience, you should first verify it by ruling out design and architecture-related factors.
Changing to a New Framework or Content Management System
Having a website built on an out-of-date platform can be frustrating for you and disruptive for your audience, resulting in a loss of revenue. Choosing the best CMS for you is a topic for another day; there is no one-size-fits-all solution because each site requires a unique strategy.
Consider whether switching to new technology is your sole choice, or whether there is a way to improve your present arrangement to match your needs.
Domain Name Modification
You may wish to alter your domain name owing to rebranding or obtaining a better URL. However, as with any other cause for migrating, changing the domain name is a major choice that should not be taken lightly.
Transferring to a New Server
If you are dissatisfied with the performance of your server or the hosting circumstances, you may want to consider switching to a different host. Take your time researching and selecting the ideal host; you don't want to leap from the frying pan into the fire.
Introducing a Mobile Version
There is no way you are not thinking about optimizing for mobile platforms in the age of mobile-first indexing and given the massive ratio of mobile to desktop traffic. However, you should first study your target audience's preferences and determine a suitable cost-benefit ratio for developing a mobile-specific experience.
Mistakes to avoid while conducting a migration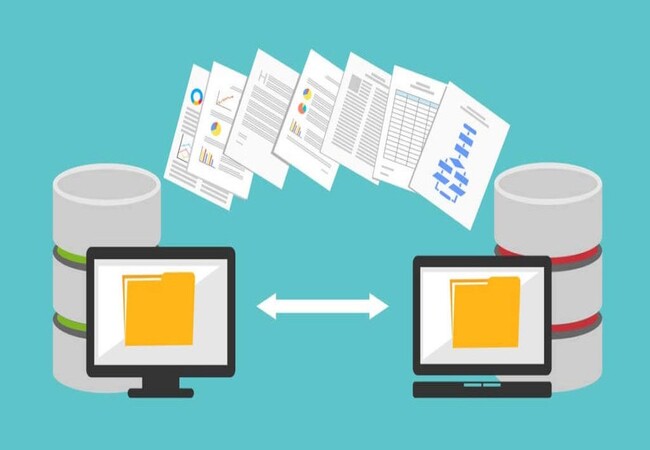 Once you have decided to go through with the migration process make sure to avoid making the following mistakes to ensure everything goes smoothly:
Inadequate SEO – A website migration necessitates the use of SEO. When it comes to a site migration, you should seek the counsel of an SEO expert, agency, or in-house SEO team. Their advice ensures that your company does not lose traffic, leads, or money in the long run.
Lack of Follow-Ups – A company that neglects a website migration strategy will also fail to test and follow up on its efforts. They might not check to see if a sequence of redirection worked, for example. They may also fail to uncover issues in their new navigation or site design, for instance. You have to ensure all components of your website are working efficiently before you make the switch permanent and even after you must conduct tests to stay confident of all your systems.
Not Strategizing – Some businesses construct a website migration plan but do not devote enough effort to formulating their strategy which can be chalked off to poor planning and therefore a failed execution. When this happens, you end up with a shoddy approach that jeopardizes your site migration.
Which websites do e-commerce website design services recommend?
Most web developers will recommend using Shopify or Magento for their ease of use and an easy learning curve on both. You have the option to design your website however you like and you can also connect with a community that can help you resolve your issues whenever you seem to get stuck anywhere.
However, when you get into the crevices of website building and or migration you might need to seek out some expert help. If you are going through or thinking about making any exchanges to your website, hire eCommerce developers from Mobikasa and leave the rest to us.