For more than a decade, UpCity's mission has been – and continues to be – to help businesses find B2B service providers they can trust. The UpCity Recommendability Rating was developed to determine a service provider's credibility and recommendability, giving UpCity the confidence to recommend them to the more than 1.5 million businesses that visit their site.
Each year, UpCity analyzes and scores more than 70,000 service providers based on their UpCity Recommendability Rating and acknowledges the top national and local providers with an UpCity Excellence Award. The results are in, and we won!
We are ecstatic to announce that the Mobikasa team has been recognized as one of the top B2B service providers of 2021 in the NewYork area by UpCity!
Mobikasa is a full-service web, tablet and mobile application development company. By providing services such as web development, digital marketing, and UI/UX design, the professionals at Mobikasa create distinct and fresh ways to empower companies through branding. By focusing on both effectiveness and efficiency, clients depend on Mobikasa to create strategies that are invaluable.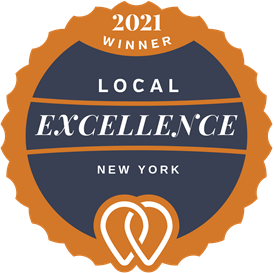 Mark Tepper, Senior Vice President of Sales & Customer Success at UpCity, had this to say about Mobikasa:
"The team at Mobikasa work diligently to raise the bar in development. They deliver unique and creative ways for their clients to find value in the strategies they provide. Their clients have grown to depend on their efficient and effective solutions that translate
to growth!"
This recognition has been driven in large part by our 4.9-star review rating on UpCity. Here are a few of our favorite pieces of feedback we've received from our incredible customers:
"Very responsive. Great work! The Mobikasa Team does a great job communicating and getting the work done in a timely manner."
– David Tucker
"We have been working with Mobikasa for over 4 years. Most recently, we have contracted a dedicated developer for ongoing site development, bug fixes, and site optimization. Our eCommerce shop runs on Shopify Plus, so having a group with in-depth knowledge of Shopify is super valuable." – Steve Catanzaro
"Working with Mobikasa has been such a positive experience and exceeded my expectations. I had been working with another developer before then, but they had suddenly become unavailable weeks before my store launch date. Mobikasa stepped in on short notice, and helped me feel assured that I would meet my launch date and that I was in good hands. Communication and responsiveness was excellent and very professional from start to finish. For any questions or concerns I had through the process, Tushar and Hitesh helped answer them and made me feel better assured. Competency and ability to finish a project deadlines— amazing!! The developing team was very patient and great in paying attention to details I'd layed out. A+++ across the board for this team!! Will continue to work with them in the future!" – Helen C
Thank you to UpCity for this prestigious award, and thank you to all of our clients who have helped make it possible. We enjoy challenging ourselves to think outside of the box and find solutions for our clients that help them be successful. We look forward to the opportunity to continue to grow and learn new ways to help our clients reach their target markets!