The pandemic has dramatically changed market rules, and inevitably organizations had to transform themselves to meet the demands of this new business reality. Business owners are still struggling to adapt to the "new normal" of competing in the digital landscape.
Transformation to a digital business model enables an organization to work towards other goals, such as getting in more investors, forming new partnerships, and closing more deals. Mobikasa, as a top e-commerce website development company, can help guide you towards those digital transformation goals without getting bogged down in the details such as hiring new marketing employees, growing your marketing department, or losing -money on bad full-time hires.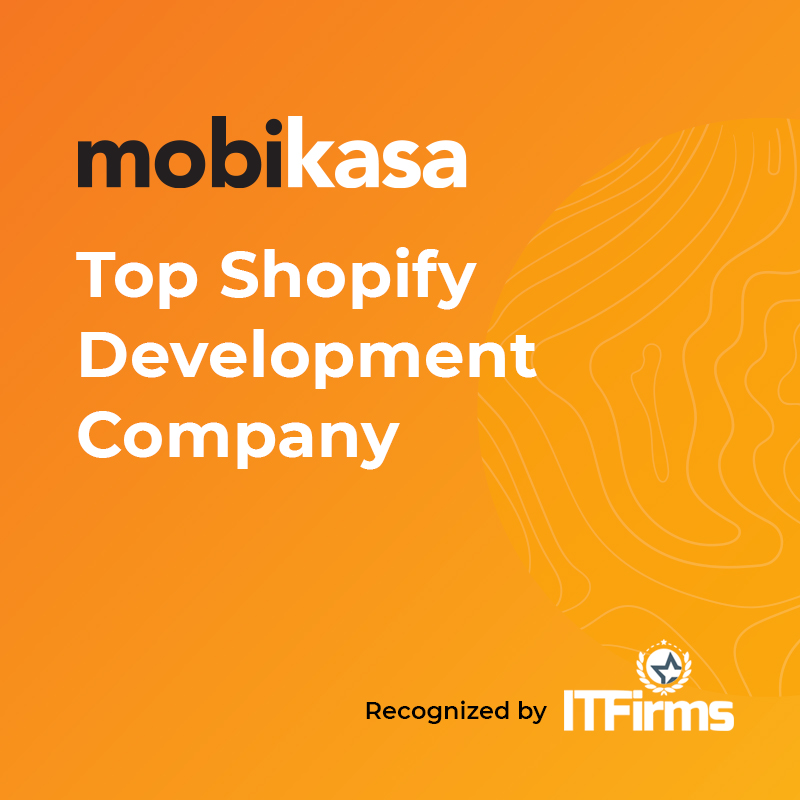 With end to end digital transformation services like UI/UX design, website development, mobile app development (iOS / Android / Hybrid – React Native/Flutter), and growth marketing all under one roof, Mobikasa, will help create brand-enhancing solutions that truly engage your business's target audience. But, how do we do it?
Introduction to the 'Discovery Phase'
While working with the new client, we scrutinize! Yes, you got that right. 
'Discovery Phase' is our process of gathering as much information and details as possible to align with the client's business style, idea, and goals. The Discovery Phase can take up to 5 weeks, depending on the requirements.
The Discovery phase can be broken down into four simple steps.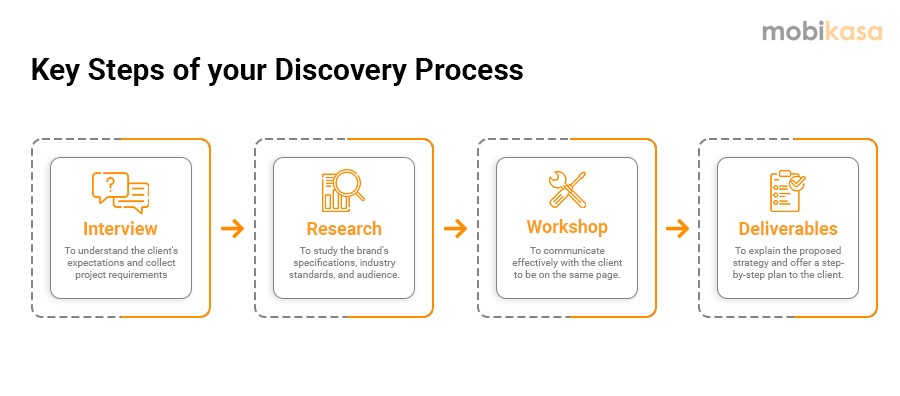 Interview:

Mobikasa conducts a series of interviews with the client's project team to learn about their expectations for the future Website/ Mobile App, as well as evaluate competitors, audience, existing infrastructure, and collect project requirements.
Research:

Mobikasa engages key resources such as the 

Project Manager, Technical team leads and Ui/Ux design team,

etc.

Our specialists study audience, market, competitors, industry trends and standards, client's brand specifics, existing technologies as well as third-party platforms.
Workshop:

As soon as the project requirements and findings are articulated, we will conduct workshops/meetings with the client and their project teams to conduct a  thorough review and ensure everyone is on the same page. 
Deliverables:

A kick-off meeting is set to present the results of the Discovery, documentation, and reports. It is essential for Mobikasa to effectively communicate the results of our research, explain the proposed strategy, and offer a step-by-step plan for system development to the client. 
Altogether!
The information above is just a synopsis of our Discovery Phase. Stay tuned for upcoming posts, wherein we'll discuss key deliverables of the Discovery Phase comprehensively.