If you're new to digital marketing I'm sure you've heard your colleagues throw around terms like 'Paid Search', 'White Hat Practices', 'Backlinking' and 'Keyword Ranking' without the slightest of clues about their functioning or where they're used. Well let me tell you right now – all of this has something to do with a little thing called 'Traffic'.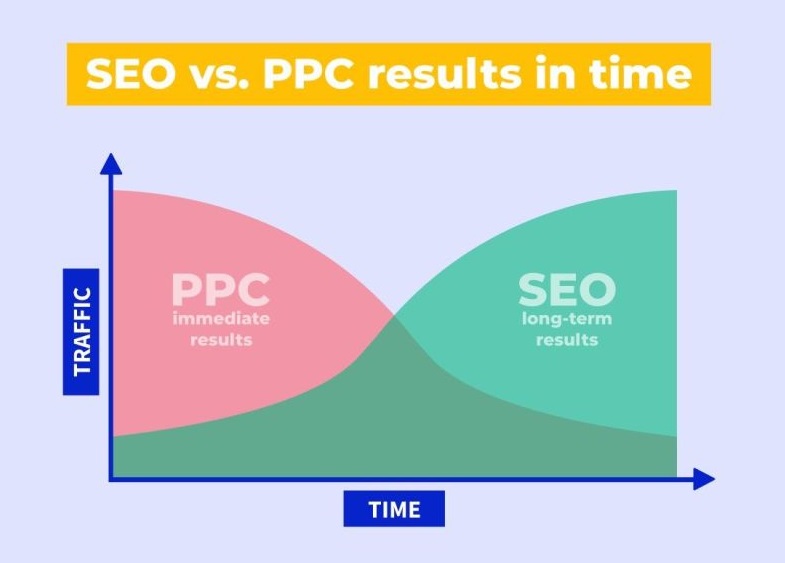 Getting traffic onto your or your client's website, for that matter, is the main objective of these two practices – SEO & PPC. Any digital marketing agency will recognize the need of their clients and work to deploy the best practices in realizing their goals. So do digital marketing firms only work on either one or both?
Stick around till the end to know our verdict on this question.
What is Search Engine Marketing or SEM?
Both SEO (Search Engine Optimization) and PPC (Pay Per Click) are parts of a larger digital marketing umbrella called Search Engine Marketing. What this essentially means is that companies and business owners use the facilities, tools, tricks and techniques made available to us via Search Engines such as Bing, Yahoo and Google, to make their website stand out in Search Engine Result Pages, also known as SERPs.
With that out of the way, now let's talk about which method or practice is the best for you.
What do we know about Search Engine Optimization?
In order to understand SEO one must know how organic search works. Organic search refers to search results that are earned and not paid for. These search results are organized by the search engine algorithm to appear at a certain spot depending on its standing and credibility. Organic search, therefore, is a key component to succeeding in the digital world and is an integral part of SEO.
SEO on the other hand is wider in nature and accommodates many practices to improve one's position in search results, based on keywords that are being used by different users to search for things online. It is a long-term strategy that involves sustained efforts over a longer period of time and produces long term results.
SEO ranking factors such as backlinks, site speed, keyword relevance and intent, image optimization and language mark-up really matter when it comes to increasing site visibility on SERPs.
Now, search engines use certain parameters and KPIs to direct traffic towards a website and as any experienced SEO agency would know, it is important to have the right kind of incoming traffic and connections to your websites which will boost its credibility.
There are a few where one can go about doing so.
1. Understanding User Intent – When it comes to ranking on search, one important actor that will help you in the long run is to understand the user's intention behind the search and providing the right kind of content to match.
There are 3 main categories of search – Informational, Navigational and Transactional. The first is when a user is simply looking up information or is looking to get their questions answered. Common informational queries include "What is the area of NYC in square meters?", "When is Martin Luther King Jr.'s birthday" or "how to lose belly fat?".
A Navigational search query is one step beyond informational searches. These queries are a bit more particular and have a higher chance of driving users down the marketing funnel. Here the user will probably enter a long-tail keyword into the search bar and chances are he will not spend too much time browsing through links since he already knows what he wants.
Last but not the least and probably the most important of them all is transactional query. Here the user is on the search with a definite intent to buy a product or avail service. This is when things start to get interesting since all your SEO actions for a user at this stage is aimed towards sealing the deal and guiding the user to your preferred CTA.
It is the job of the SEO team to provide the right kind of data to these sorts of questions which will get users onto their website and get them to take the action that the client is looking for.
2. Keyword Research – Based on the above mentioned query types, I think it goes without saying that keywords are the key to a successful SEO campaign. The way your keywords and phrases are framed will determine which stage of the funnel the campaign is focused on and will bring traffic to your website or landing pages accordingly.
SEO is based on hard facts and research so make sure you do your due diligence in knowing which way the market is tilting and design your keyword list accordingly. Many times people get comfortable upon reaching a certain stage in the SEO efforts and don't bother to update their keywords according to changing keyword rankings. Needless to say, one can quickly lose their spot and must always make efforts to know what's in and what not and update their campaigns accordingly.
3. Link Building – At this point it's all starting to come together. Link building is a process in digital marketing which aims to generate as many incoming links for your site as possible by manually building healthy relationships with affiliate businesses and their websites. Having backlinks from well-reputed, healthy websites that are already higher up on SERPs will work wonders for your SEO campaigns.
Having backlinks from such websites is like having them vouch for you which will go a long way in building trust in the eyes of the user and Google. Users naturally correlate websites that are higher up on search results to good credit and if you get backlinks from them then Google will take note of your efforts.
However, keep mind that not every kind of backlink will bring good traffic to your page. There are many websites that partake in black hat practices such as keyword stuffing, spamming, cloaking and having hidden and duplicate content on their websites. Just like healthy websites, these websites too leave their own impression on yours so make sure to keep checking your backlinks and updating your SEO efforts in a routine manner.
How virtuous is SEO for your business?
SEO has its own pros and cons so let's have a brief look through them.
SEO can be very slow compared to other forms of digital marketing. Sure, there are many tools to help your analyze and adopt new measures as you learn more and more about the way traffic flows, but it is undoubtedly a time taking process. Results from a successful SEO campaign can take anywhere between 6 months to a year to actually show and even longer in competitive markets.
In spite of that, the results you gain from running a successful SEO are damn near permanent and no amount of competition can take that away from you, unless you slack off. Proper SEO is like building a beautiful physique without any underhanded methods such as steroids, but you still to work hard to keep up that physique else you will go out of shape.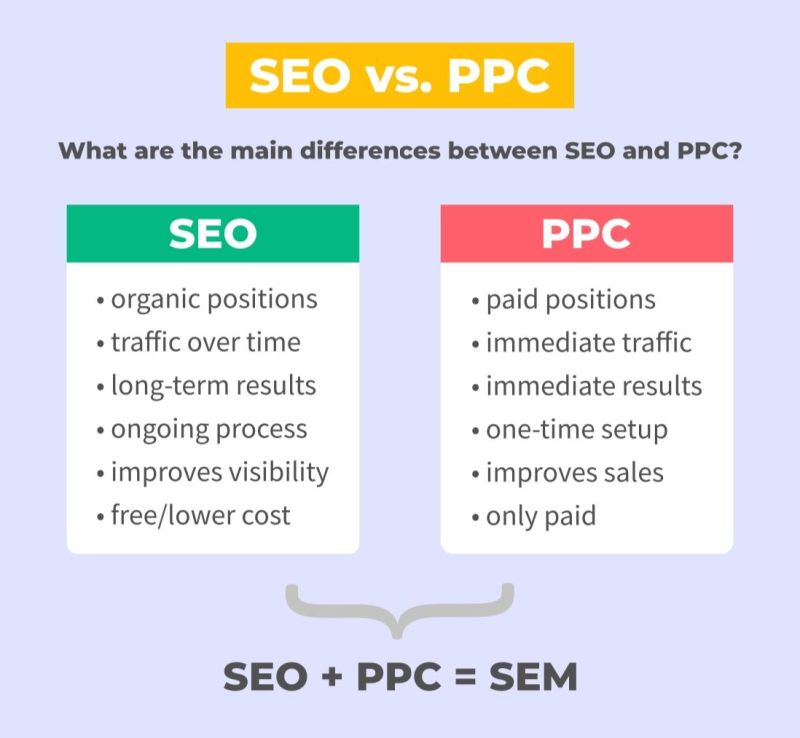 This brings us to its counterpart is Search Engine Marketing – PPC
What is PPC and what must you know about it?
When you pay cash to get visitors or "clicks" from Google or other search engines it is called pay-per-click (PPC) advertising. PPC allows you to use the power of search engines to drive traffic onto your site or landing page by paying or bidding for keywords related to what you are selling or the service you're providing. PPC is a short-term strategy that consists of relatively shorter time-limited ad campaigns that generates almost immediate results.
There are many situations where a standard PPC plan can work wonders in driving valuable leads to your business.
But in order to use them one must first know about the types of ads one can run in a campaign.
Some common types of PPC ads are:
1. Search ads – The most common of them all, Search ads appear at the top and bottom of search result pages on Google. They're hard to miss since these ads are tagged with the word "ad" to indicate they have been paid for.
2. Remarketing ads – When someone visits your website but doesn't go through with the desired call to action, you can retarget them to ensure they return and ultimately convert. This method costs less than normal search or display ads and always has a higher chance of converting since the user is already aware of the product or service you're selling.
3. Display ads – These ads include mainly images or text-based graphics that don't appear on SERPs but instead make their way to landing pages that are partnered with Google. This is done to cement your chances of converting by showing an ad to the user when they're most like to go deeper down the funnel. They usually include a catchy copy or tagline next to the image that draws the user closer to converting.
4. Social Media ads – Last but certainly not least, we have social media ads. As the name suggests, ads on social media platform are specific to Facebook, LinkedIn, Instagram, Twitter and or Pinterest. When social media agencies know what they're doing, such ads can prove to be the most lucrative of them all. PPC teams will have conducted due research on the targeted demographics and will have had all the knowledge required to lure them into converting.
People see all types of content on social media so the chances of them stumbling onto your product or service are high but make note that competition is getting fierce with each passing day so you must find ways to stand out in the crowd.
Conclusively, these paid results come up first are quick to grab the attention of the user and in such competitive environments, grabbing the attention of the targeted user market can mean the difference between converting and incurring a loss.
But just because paid results catch the eye it doesn't mean that they're the best fit for your query. Often the PPC ads that you see are from new brands that are seeking exposure and it doesn't necessarily speak for the level of quality that they're providing. A proper PPC marketing agency knows how to target their specific users and won't let their clients' hard earned dollars go to waste.
Is PPC the Right Fit for you?
Despite everything, PPC also has its own perks and disadvantages. Let's make ourselves abreast of them before deciding which SEM strategy is best for you.
Merits of PPC:
1. Less Waiting Time – If your content is up to par with what your user market is looking for, you will start seeing results overnight and that is not an exaggeration. PPC ads, when targeted at the right audience will ensure you immediately start to see more traffic, clicks, and conversions.
2. Complete Control – In PPC you have complete control over the way your ads function and how much you wish to invest in them. This financial freedom allows you to set an upper limit on your campaigns and you decide when you wish to halt or supercharge it. Depending on feasibility, you can also change your current budget and honestly there's nothing we'd like more.
3. Boost Your Campaigns – Often times there are sections of your programs that are underperforming or need to be showcased immediately. PPC is perfect for such measures as it helps get new offers and programs out there in a jiffy and also helps maintain high visibility during peak seasons. Needless to say this can help beat competition and help you rank higher with the highest converting or ad-specific keywords.
Demerits of PPC:
1. Expensive – Maintaining a PPC campaign can be really heavy on your bank account since you are constantly competing with high-ranking keywords for the top stop. Also, once you halt your campaigns it's like all your advertising efforts are wiped off of the face of the internet, which isn't the case with SEO. So while you're quickly getting your word out there and make yourself visible you'll also have to keep pouring a steady flow of dollars to make sure you stay on.
2. Steep Learning Curve – Although PPC is quick to present ROIs, it takes a while to get a hang of things and mistakes can be really high-priced. In a safe environment where you know you've got someone to learn from and they can take care of all the major budgeting decisions for the team, you can play it safe and take your time to learn how things work.
After all you are managing somebody else's money that has trusted your team to increase their sales. If you're investing your own cash into it and can't afford to make mistake then it is best to learn the whole process while experimenting with minimum amounts that will help you learn faster.
3. Click Frauds – Yes, clicks frauds are out there and they are very much real. How click frauds work is they take advantage of the fact that you have to pay for every click your ads get and so they use all kinds of VPN tools to rake up the number of clicks on your ads alongside manual clicks. Google has made many changes to their algorithms over the years to curb these problems but there are fraudsters out there who still find newer ingenious ways to sabotage their competitors' PPC campaigns.
The Verdict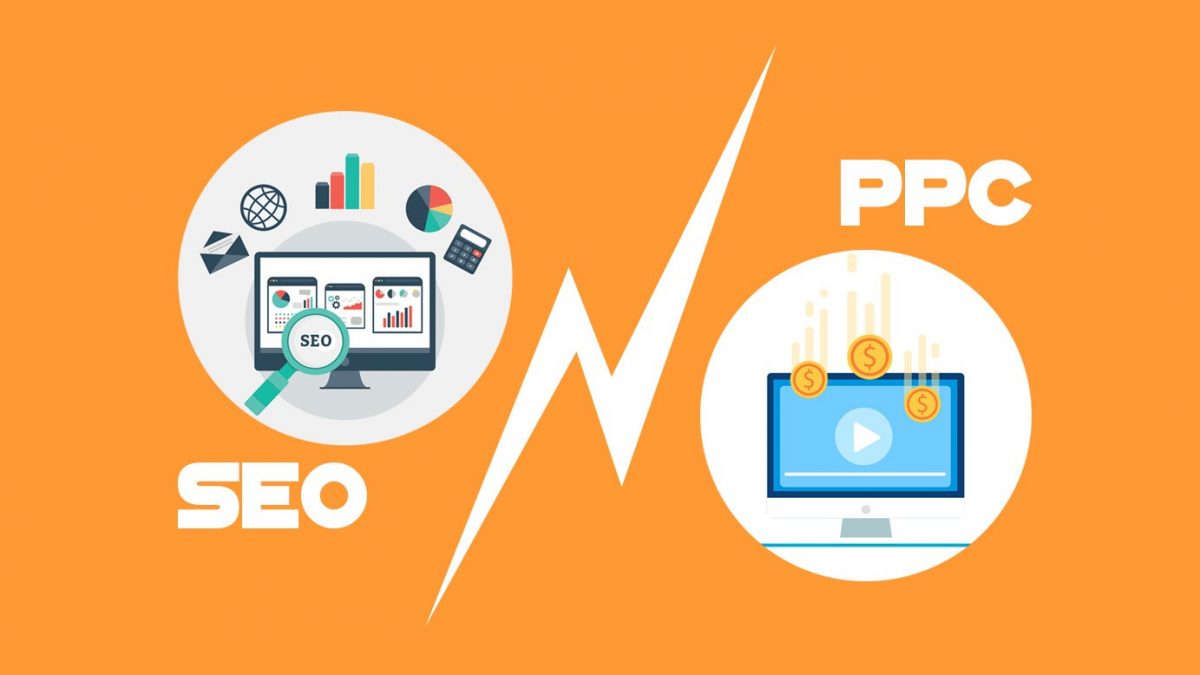 As we've seen here, both SEO and PPC have their territorial strengths and relative weaknesses. Declaring one better than the other is just not an accurate decision and it's more a matter of which practice is better suited to the nature of your business.
If you want to get your product or service out there as soon as possible and have the budget for it then PPC has to be your pick. On the other hand, if you know you can't keep up with the financial demands of a stringent PPC campaign and know that going slow & playing it by ear will only do good for your business then a well sought SEO will take you a long way.
A well designed plan will exercise both elements of a Search Engine Marketing plan which will not only ensure your business stays relevant in the long run but you also make yourself known and beat the completion when it counts. Using both SEO and PPC will allow you to switch between the two and use them as and when you see fit.
If you're a new business and want to kickstart your marketing efforts, then reach out Mobikasa's team of marketing experts by leaving a query in the comments below!
Have a great day and stay safe.