If you have ventured into the world of eCommerce then I'm pretty sure you've heard of the name "Shopify" on multiple occasions. Business owners all around the world trust Shopify with some of their most confidential information about their businesses and rightly so. Shopify has helped countless small businesses take off from nothing to something their owners are proud of raising billions in revenue nationally and worldwide.
Shopify allows users to sell both digital and physical products on their websites via a subscription method. Unlike many of its competitors, Shopify offers a system that allows customers to quickly and easily manage things like shipping requirements, and inventory tracking. Although, given Shopify's massive success and trendsetting nature, it will probably encourage other eCommerce platform websites to follow suit.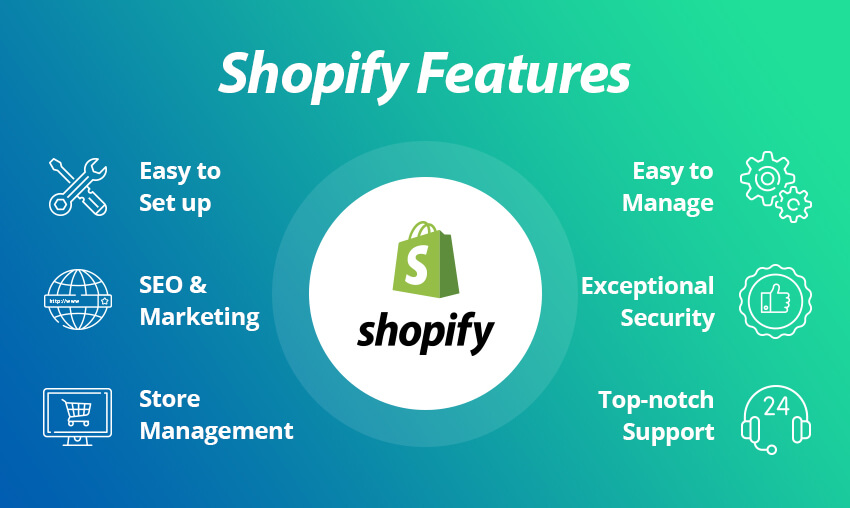 Before we go ahead with the steps involved in building a Shopify website, let's have a look at the pricing to help you decide which plan would suit your business best.
Here's a breakdown of the pricing for each plan:
• Lite Plan – $9 per month + a Buy button
• Basic Shopify Plan – $29 per month + 2.9% and 30¢ per transaction
• Shopify Plan– $79 per month + 2.6% and 30¢ per transaction
• Advanced Shopify Plan – $299 per month + 2.4% and 30¢ per transaction
• Shopify Plus Plan – pricing plans start around $2000 per month + 2.15% per transaction
Now, let's get deeper into how you can get your business up and running with Shopify right away.
Here are the 7 steps to building a winning eCommerce store with Shopify:
1) Register with Shopify
First things first. Visit Shopify.com and create an account by filling out the registration form.
• After filling in the required details click on Create your store now.
• You need to have a unique name for your Shopify store. If an account with the same name already exists then you will be asked to choose another name.
• After that, you will have to fill in some personal details, such as an address, email, contact information, etc.
It will ask you questions related to your business, such as what are you going to sell and do you have a product, and many more similar questions to help Shopify understand your business better.
2) Start Building Your Online Store
After registering, it will redirect you to the homepage of your website or newly created store. Now you can get started with customizing the appearance of your store, uploading products, and setting up payment and shipping methods.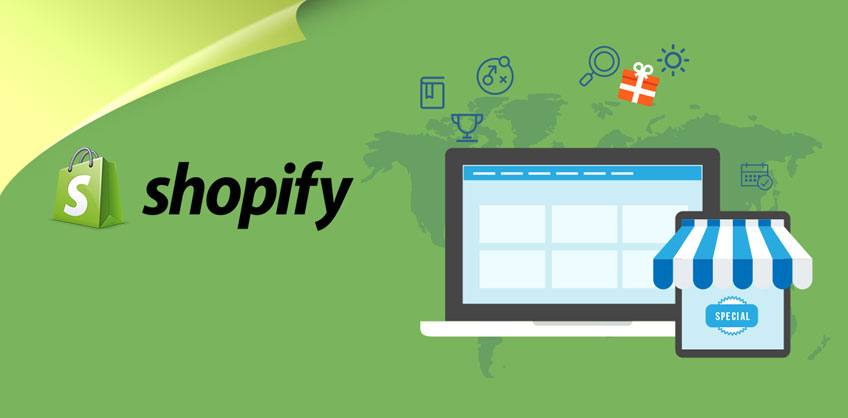 3) Design Your Store with Themes
Before stacking the shelves with your products, give a virtual makeover to the store to help customers get the right feel when they come on to your website. This will help peak their interests and help push them further down the funnel.
In order to design the perfect store, follow the steps below:
Step 1 – Browse topics
Visit the Shopify theme store at themes.shopify.com. Here, you can find more than 100 themes, including various free themes that are readily available even on the Lite version.
You can filter topics by paid or free, by industry such as art, clothing, food, jewelry, etc. and features such as drop-down menus or newsletter integrations, and so on. You can also sort the topics by price, popularity, and latest topics to find a theme that best suits the image of your business.
Step 2 – Check the Subject Details & Views
Once you find a theme you like, click on the sample image of that theme. You will get more information about the theme, such as whether the theme is compatible with mobile devices and other theme features. This will help you get the full picture of your theme and you can use it accordingly if you know how it appears to your site visitors.
Step 3: Preview the Theme
To see the actual theme, click View Demo. You will find the "Get Theme" button next to it.
If the theme has multiple styles, you can also click to view the presentation of different styles.
Step 4: Get the theme
Once you find a theme you like click the green "Get Theme" button. Shopify will ask you to confirm that you want to install the theme. Go ahead and click on publish to set the theme of your new store. If you are not 100% sure that this is the right theme for you, don't worry. Shopify allows users to customize their website at a later stage so you can always go back and change what you don't like.
Step 5: Customize the Theme
After the theme is installed, Shopify will ask you if you would like to customize it right away. In order to do so, go to your theme manager which displays published themes (themes you recently installed or activated) and unpublished themes (themes you previously installed) and you can pick from the list. Here if you wish to customize the theme, such as changing colors and fonts, click on Theme Settings.
4) Add Products
The store is not a store without goods for sale! Now that you have decorated the shelves with beautiful themes, you can stack them to your heart's content.
Follow the steps below to manage your inventory in the right order:
Step 1: Add products
To start adding products, click the Products and Technologies tab in the left menu.
Then click the Add Product button.
Step 2: Insert product details
This is where the real work starts. For each product, you must list the details that must be entered which include:
• Product Name
• Product Manual
• Product Image
• Product Type (for example, board games, surfboards)
• Seller information (i.e. brand, such as Apple)
• Price
You can also choose whether to levy taxes on the product, whether you need a delivery address (not necessary if you want to sell digital products or services of course), and the weight of the product required to calculate the shipping cost.
Set up your Collection, also known as your Product Group.
A collection is any group of products with the same function, and customers may look for them when they visit the store. For example, your customer may be shopping for:
• Clothes for men, women, or children.
• Certain types of objects, such as lamps, mats, or carpets.
• Special offers.
• Items of a certain size or color.
Products can appear in any number of collections. Normally, you will display your collections on the homepage and navigation bar. This can help customers find what they need without having to click through the entire catalog.
In addition, you can enter the SEO information of the product which makes it easier for Google to browse the product and help customers find what they need by bringing them to your page.
You are also required to provide some more advanced product information. This is optional, but it is very convenient for organizing inventory if you plan to sell a variety of products. This information includes:
• SKU – This is the code used to track inventory conveniently.
• Barcode – This refers to scan-able lines of product data.
• Price Comparison – This is a nifty little feature that allows you to show price comparisons with your competitor's products. You can use it to show off your lower price and win customers over.
5) Save your Products
After entering the product details, click the green "Save" button. Your product list is now complete.
6) Edit Shopify Settings
Most Shopify themes allow you to make simple changes that can drastically change the appearance of your store, so you can rest assured that you won't end up with a website that looks like thousands of other stores. The Edit feature allows you to build something truly unique helping you bond with your customers.
On the management screen, select "Themes" from the left navigation menu. On this page, you will see your live theme in the top box with two buttons in the upper right corner of the box. The first one is a three point box, which provides you with some basic setting changes. One of them allows you to copy the theme.
We strongly recommend that you do this just in case you make some undesired changes, then you can delete the duplicates and start over. The second button says "Custom Theme". If you click this button, you will enter a page that controls all the basic functions of the store.
This is a good time for you to take full advantage of the settings and test all the features so that you can understand what your website can provide.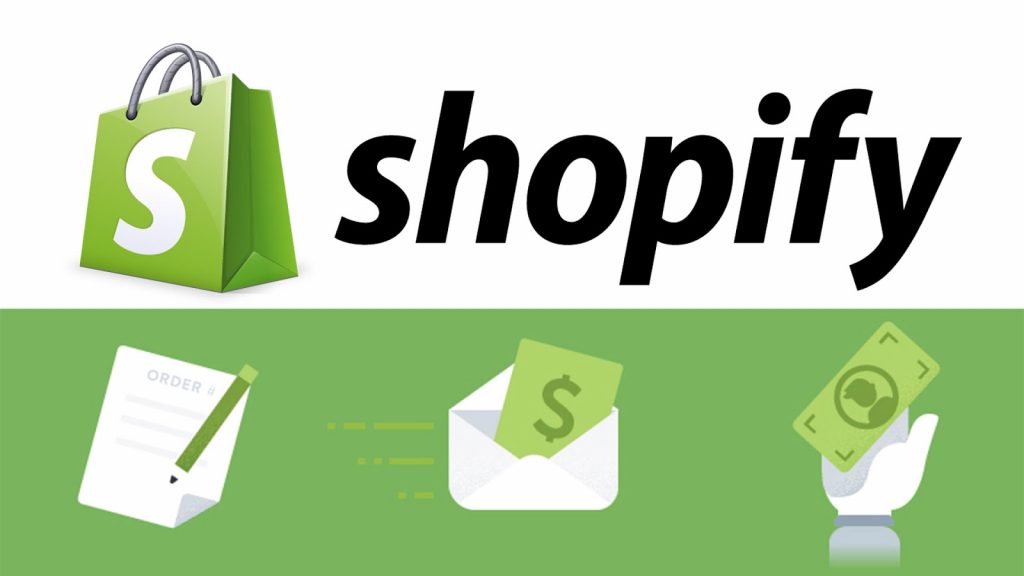 If you've made it this far then from here on out you can change how your store looks and add all kinds of information to help site visitors navigate easily and find what they're looking for.
Building a Shopify website really is this simple.
There is a possibility that other ecommerce building websites like Wix, Magento, BigRock and WooCommerce may suits your needs better so make sure to check them all out before you settle on one. Regardless, we hope that your business is a success and wish you all the very best!!